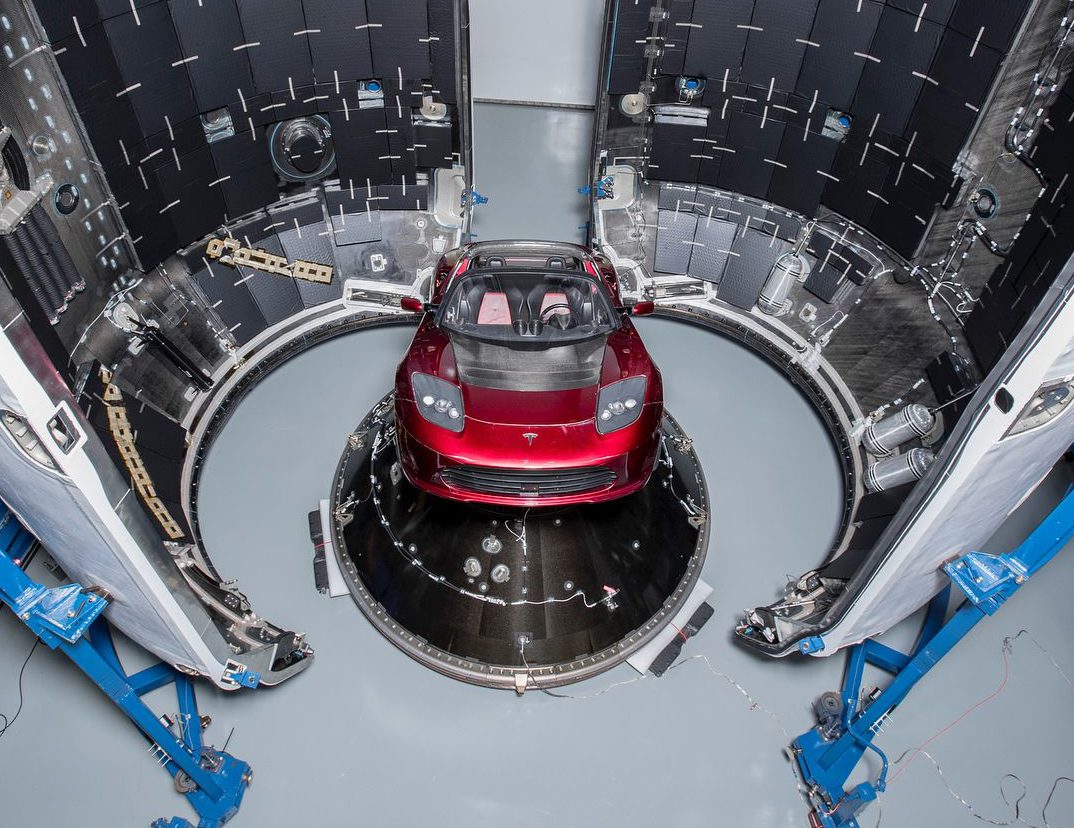 SpaceX is ready for the launch of their new giant rocket 'Falcon Heavy'. The tickets for witnessing the launch at Kennedy Space Center in Florida are sold out. Falcon Heavy is the most powerful rocket in operation and the largest since the Apollo era and the launch of Saturn V in 1973.
Falcon Heavy's first stage consists of the corresponding thrust of three Falcon 9 rockets – which is the regular rocket that in use by SpaceX. The Heavy's first stage is divided into three cores with a total of 27 engines. The second stage, which lasts 397 seconds, consists of a single engine.
This first launch consists of a very special cargo, namely a Tesla. SpaceX and the electric car manufacturer Tesla's founder Elon Musk has written on Twitter that he loves the idea that a car that drives around in space and possibly discovered by aliens millions of years into the future.
According to SpaceX, the rocket should be able to carry a load of 64 tonnes to an orbit around the Earth. It is designed to bring people into space and eventually to the moon, and even Mars.